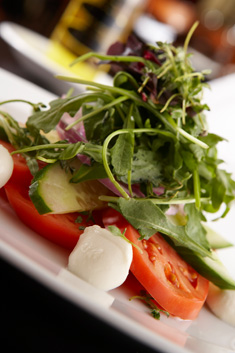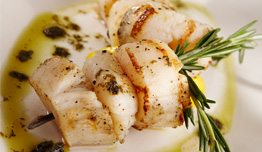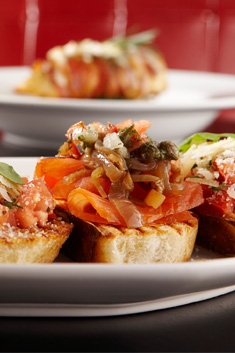 Primi Piatti / Appetizers
Cozze
Steamed mussels, garlic, onions, tomato basil wine sauce or cream wine sauce. 15.95

Escargots
Snails, broiled in garlic butter, mixed mushrooms. 12.95
Baked with cheese Add 2.00

Breaded Calamari
Breaded squid, fried, seafood sauce. 13.95

Meat Antipasto
Prosciutto di Parma, capicola, soppressata, cheese, mixed house olives and peppers. (For two). 17.95

Gamberi Di Amaretto
Sauteed shrimp, Amaretto reduction, chilli paste, garlic, cream. 17.95

Arancini
Fried risotto balls stuffed with wild mushroom, trifolati, padano, over smoked fire roasted tomato and crispy guanciale. 14.95

Crostini Affumicato
Smoked salmon, in house bread with Mascarpone Cheese, fresh dill caper salsa. 14.95

Carpaccio
Thinly slice raw tenderloin of beef, olive oil, Herbs capers, Dijon mustard, lemon, Parmesan. 13.95

Bruschetta
Grilled bread, Roma tomatoes, Parmesan, Oregano, garlic and olive oil. 8.95

Zucchini Fritti
Herb crusted, fried, garlic dip. 13.95

Garlic Bread
Garlic on grilled Italian bread loaf. 6.95
with cheese 8.95

Ravioli
Homemade ravioli, goat cheese, ricotta, arugula, Spinach, mixed honey mushroom napoleon, Beet reduction, balsamic drizzle, pistachio. 15.95
Zuppe /Soups
Soup of the day
Home-cooked soups prepared fresh daily in our kitchen. 6.95
Insalate / Salads
House salad
Mixed greens with our house dressing. 8.95

Caesar salad
Romaine lettuce, bacon croutons, grated padano cheese, dressing. 8.95
Meal Size 11.95

Mediterranean
Mixed greens, tomato, artichokes, cucumbers, red onions, black olive, feta cheese, lemon vinaigrette dressing. 15.95

Caprese
Fiori Di Latte cheese, vine ripe tomato, micro greens, pesto, basil, truffle salt and aged balsamic. 14.25

Grilled Vegetable
Grilled eggplant, peppers, zucchini, Portobello, goat cheese, mixed greens, balsamic. 17.95

To add: Chicken 6.95 Shrimp (4) 6.95 Salmon 12.95

Prices and food items may change without notice.